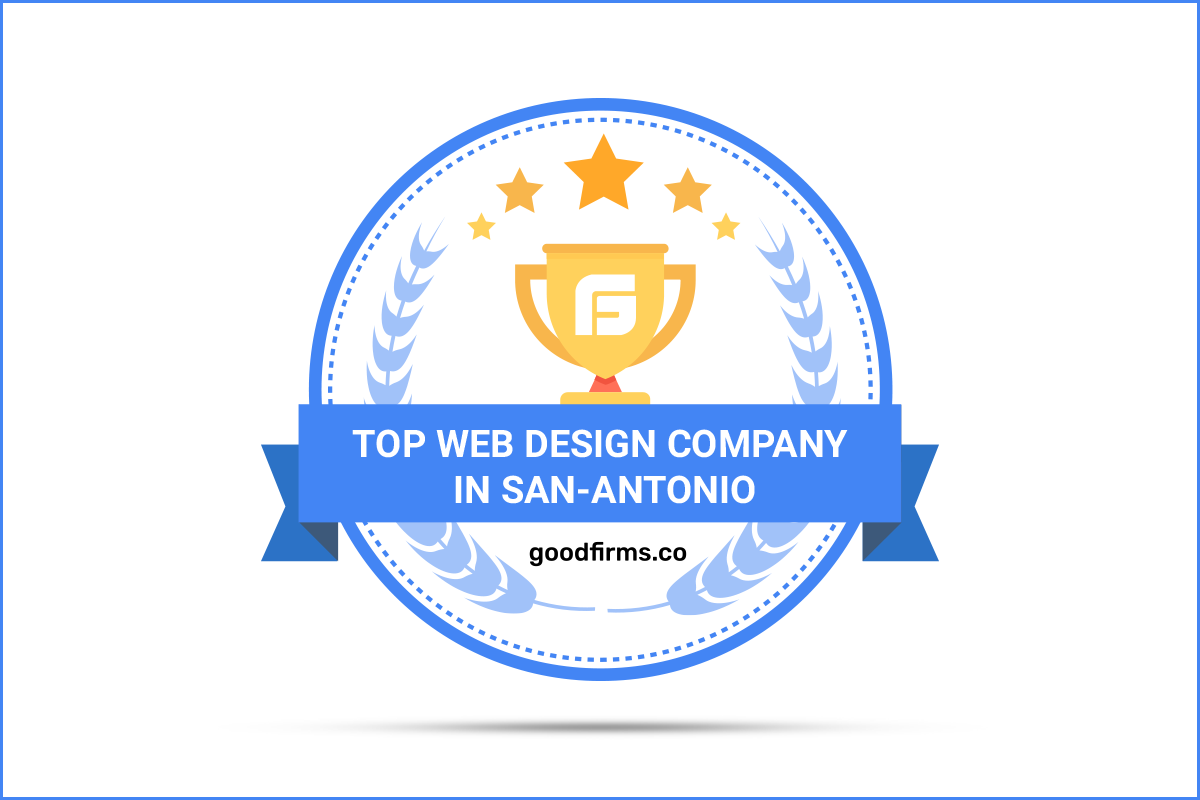 11 Jan

GoodFirms Names Odd Duck Media a Top Web Design Agency in San Antonio

Helping businesses in developing their online presence by offering them elegant & intuitive designs endows Odd Duck Media as one of the leading web design service providers in San Antonio at GoodFirms.
About the Company:
Incepted in 2016 and based in San Antonio, Texas, Odd Duck Media is a full-service digital marketing agency helping businesses create their online presence and increase their revenue. The team believes in doing what's right for the clients, even if it's not what's best for their bottom line. Odd Duck Media is one of the best SEO firms in South Texas, with a young, adventurous team ready to start putting their digital marketing expertise to work for them!
The in-house team offers cutting-edge website design, high-end SEO, data-driven Pay-Per-Click Management, appealing Social Media Marketing, and various other services. Being unhappy with the way these "big box" marketing organizations treated their clients, the founders of Odd Duck Media decided to start a business that serves as a better alternative for local businesses.
GoodFirms' Research Process:
GoodFirms, with its one-of-its-kind review process, evaluates the organizations listed based on three primary perspectives: viz Quality, Ability, and Reliability, to define the service providers' strategy.
Similarly, GoodFirms also judged Odd Duck Media and found that the agency propels amongst the leading service providers in web design services in San Antonio, respectively, at GoodFirms. 
Moreover, the researchers also concluded that Odd Duck Media would soon lead as one of the best web development and SEO service providers at GoodFirms.  
The below-mentioned report from the evaluation reflects Odd Duck Media's working policies and its booming services.
Designing Perfect Business Websites:
At Odd Duck Media, the team takes enough time to get well-versed with clients' business, their marketing, and their site's objective to ensure that the final product fits their respective business needs perfectly. 
Before starting any development on clients' sites, the expert web designer's team will have an in-depth discussion with them about how they want their site to be. The group covers the site's function, style, feel accessibility, and overall purpose and guarantees that the team is working toward the correct end goal.
After discussions and deliberations, the company puts developers' team to create two or more versions of their homepage that encompass all the design elements the client requested. The company then presents the options to help the clients' piece together their exact vision from the designs shared.
Once the right visual design for clients' site is established, the team goes in and completes the edits and then moves on to carving out the rest of the pages of their site. This allows the team to make sure that all inner pages have the same feel and voice as their homepage.
The team works on every detail and aspect of the site and analyzes it with a fine-tooth comb. After making final edits, the expert's team tests clients' sites across all browsers, devices, and platforms to ensure that their site looks great and functions correctly no matter how a buyer views it. 
Thus, customizing the design to a pixel-perfect that gives a visually stunning experience with user-friendly navigation and custom-tailored functionality endows Odd Duck Media as one of the top web design companies in San Antonio at GoodFirms.
Premier SEO Services:
Odd Duck Media caters to clients with custom SEO services that fit their unique business needs. The team gives an analysis, strategy, forecast, project plan, key performance indicators, and a timeline to clients that exhibit a clear picture before starting a project.
Odd Duck Media understands clients' business goals, to know their brand identity, market, and competitive landscape and uses those insights to generate a custom strategy that gets clients business rank in SERP. The SEO experts build out an SEO strategy that aligns with clients' brand values and audience intent.
The team continuously monitors keyword performance, industry drifts, and the competitive aspect to identify and act on opportunities as they emerge quickly. The experts with weekly or biweekly meetings explain their processes to clients and ensure they stay in the loop to get feedback on what's working, where they can improve, and work together to ensure the strategy is moving in the right direction.
Thus, offering a comprehensive approach to improving clients' website rankings by optimizing on-page performance, backend issues, and developing an SEO-friendly content strategy that speaks to clients' ideal audience would soon bequeath Odd Duck Media as one of the leading SEO companies in the USA at GoodFirms.
Touch base with innovation:
At Odd Duck Media, the web developers indulge in the fascinating development process to create exciting and new using cutting-edge web development tools. The developers' team holds vast experience in custom web development that has contributed to the establishment and growth of different companies. Every web developer understands that clients depend on their websites, and thus they strive to deliver their work with the best possible results.
At Odd Duck Media, the expert developers aim to deliver business value to the clients by incorporating the best technology stack, domain expertise, and process methodologies to develop world-class websites that bring about standard shifts in business results. 
Thus, backed by a team of skilled and trained developers, GoodFirms researchers believe that Odd Duck Media would soon tap into the list of top web development companies enlisted with it.  
About GoodFirms
Washington, D.C.-based GoodFirms is an innovative B2B Research and Reviews Company that extensively combs the market to find the web development, SEO, and web design services agencies amongst many other technology firms that offer the best services to their customers. GoodFirms' extensive research process ranks the companies, boosts their online reputation and helps service seekers pick the right technology partner that meets their business needs.
About the Author
Anna Stark is a staff writer with GoodFirms – a Washington D.C. based B2B Research Company that bridges the gap between service seekers and service providers. Anna's current role includes gauging companies' performances and their key attributes and putting them into words. She firmly believes in the magic of words. She is always looking for new strategies and ideas that companies have gladly embraced and exclusively shines a light on those to make their identities shine brighter on GoodFirms and the World Wide Web.