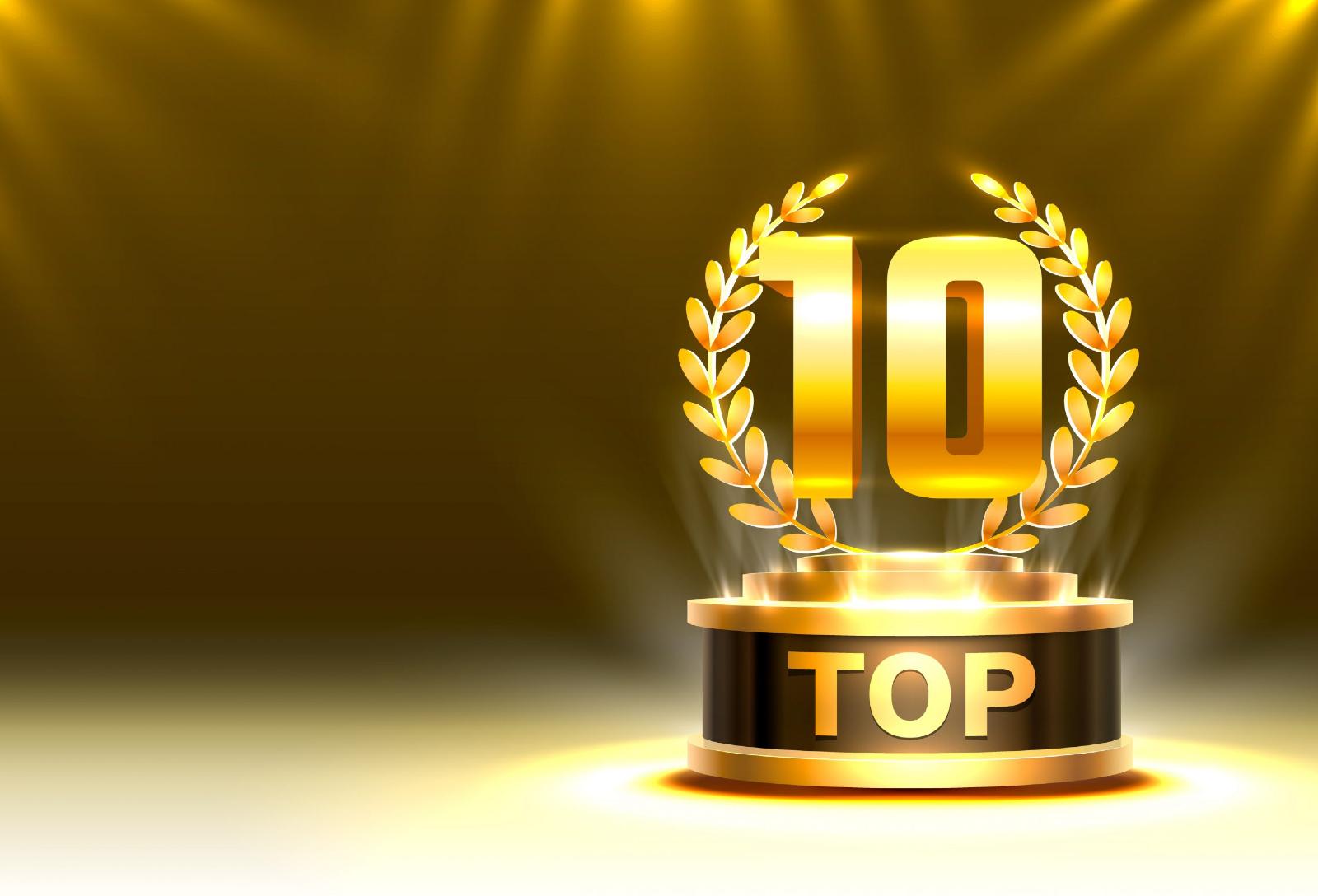 23 Feb

The 10 Most Successful Web Design Companies

When it comes to web design in this day and age, there are a lot of elements that need to be considered. From a user-friendly layout to relevant colors and responsiveness, it is important for designers to incorporate features that engage visitors and generate high traffic. As people search for businesses, products or services, they are most likely to look up the web pages before anything else. In order to attract their interest and convince them to stay on for longer, you should have a well-designed and interactive website.

This is where a successful company comes into play and can help your business gain recognition. Since the website page is one of the first things that a lot of people browse through, it's also crucial for creating a good impression. It has been determined that visitors can assess the website from its design in 50 milliseconds. By working with experienced professionals that have a high success rate, you can stay ahead of competitors and establish a strong digital presence. Otherwise, you can always go for a DIY logo generator tool or website builder.

These are some of the topmost successful website design companies that you need to know about right now!
1. Caveni Digital Solutions
The web design company was founded in 2016 and offers a range of different solutions that include social media consulting and SEO. It has been ranked as one of the top businesses in this industry for its customer service and guaranteed results. Caveni has been featured in publications such as Forbes, NY Times and CNBC.
When it comes to website development and design, you can opt for a professional company or create your own with a template.
2. Unified Infotech
It was established in 2010 and has become a recognized name over a decade. Unified Infotech offers end to end solutions to its clients that are from across the globe. The company has a presence in New York and an office in Kolkata, India as well. The team of developers have an extensive process for web design which includes strategizing and creating user personas as well.
3. The Creative Momentum
This web design business has won three Pacesetter Awards for achieving its growth targets and making it to the top 100 fastest growing companies. The Creative Momentum delivers on promised results and offers the best of UI/UX design to clients. Carl Widdowson, the CEO, has over two decades of experience in web design and is involved in the process of web development from the beginning.
4. Savas Labs
If you look through the web page for this company, it is highly engaging and gives a clear idea of what it has to offer. Savas Labs has a team of skilled experts who work closely with clients to create websites that meet their goals within a short span of time. The company has clients such as University of Virginia, MIT and Hunter.
5. StormBrain
Other than website design and development, the company also offers digital marketing services. It has been in the industry for a long time and has long term clients across various sectors. From medical websites to entertainment, Stormbrain's portfolio is quite extensive. The business delivers on quality and can help websites make an impact on visitors immediately.
6. Clay
You may already be familiar with this highly successful website design company that has clients such as Amazon and Cisco. Established in San Francisco in 2010, the company has made a name for itself in a short span of time. Presently, there are more than 60 designers and developers at Clay who collaborate with clients to create responsive websites.
7. Eight25Media
The company's website is quite visual and as unique as its name. This is also one of the top rated web design businesses which has clients such as Samsung and Hyundai. Eight25Media promises a high conversion rate and has created more than 500 websites since 2011.
8. 3 Media Web
With more than ten years of experience in the digital field, 3 Media Web has become a recognized name over time. It has a team of dedicated designers that help clients increase conversions and draw higher traffic to their ecommerce stores. From wireframing to backend development, the company makes sure that people get an interactive and modern website.
9. TinyFrog Technologies
It was established in 2003 and offers expertise in WordPress development. Its clients include Rady Children's Hospital and Lee & Associate among others. Over time, TinyFrog Technologies has become known for providing responsive customer support and delivering quality results.
10. Odd Duck Media
Based in San Antonio, TX, this web design company offers a range of marketing services as well. Odd Duck Media has digital marketing experience in the industry along with web design. It has been featured in UpCity, Clutch and more. The company's portfolio includes websites for multiple industries and businesses.
To Sum Up
These are the ten most successful website design companies that have been dominating the industry. They are known for creating interactive websites which attract a lot of traffic and high conversions as well.