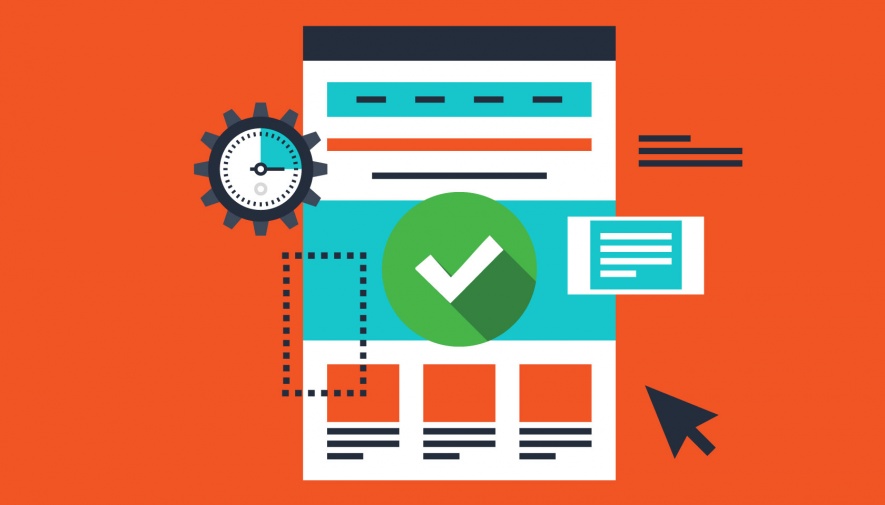 02 Dec

7 Must-Know Tips for Great Landing Pages

Landing pages have become an important part of almost every web-oriented marketing campaign. The basics of landing pages are simple: they're designed to help you generate leads, acquire data about the success of a particular marketing campaign, and perhaps most importantly, to get you sales. It doesn't matter whether your digital marketing campaign includes SEO, Email Marketing, Social Media Advertising or Pay-Per-Click Ads, you're going to need quality landing pages to get the most out of your efforts. We're going to go over seven valuable tips to improve your landing pages so you can get the most out of your digital marketing campaigns:

Tip #1: Stay Mobile

One of the most important questions you have to ask yourself when conducting any kind of marketing is this: where are your customers hanging out? We create customer profiles and pour over demographic and psychographic data because we want to know who are customers are, how they think, and where they spend their time. This allows us to target the types of searches customers are likely to make and to advertise in spaces where they're likely to see it.

With all that in mind, here's a bit of information that's relevant to basically every marketing campaign: almost 50% of web traffic is mobile. Have you ever tried filling in a form on your smartphone? The process is…well, it's obnoxious, it's tedious, it's downright terrible. In other words, it's not a process you want to impose on potential clients, lest you want to guarantee they don't convert. Make your landing page as simple as possible for mobile devices. If possible, restrict forms to a single field that's easy to fill in. 

Tip #2: Consistency Is Key

Imagine this: you see a banner ad in black and white. Simple graphics, clean font. You click on it and you're greeted by a page full of pastel colours and neon green cursive writing; you're going to assume you clicked on the wrong ad. Now, there might be some marketing campaigns where a stark change like that is appropriate, but 99.9% of the time, you want consistency between the ad you clicked and the landing page you end up on. Consistency makes for strong marketing, and later, for powerful branding. 

Tip #3: Test, Test, Test

We're in the age of Big Data where it has become easier to acquire the information necessary to create complete customer profiles like those we discussed in Tip #1. Our landing pages allow us to go a step further – we can analyze how potential clients with similar profiles interact with different landing pages. This can be done in a number of different ways, from A/B testing to multivariate testing. There are some important differences in the types of testing you can do, but the short version is this: you create landing pages with different features and you test to see which one is the most effective at converting a certain type of client. When you feel you aren't getting the number of conversions you should, it's time to test!

Tip #4: Shout-To-Action

Call-to-actions (CTAs), where you ask your client to take action, are so often…boring. You'll see a button that says "Submit" and be reminded of tax audits, or you'll see a button that says "Click Here" and get reminded of those early 2000s pop-up ads that plagued the Internet. We can do so much better. Consider a call-to-action that says "Join Us" or something brand-specific. A fashion website might have a CTA that says "Get Some Style" while a site dedicated to high-end gaming computers might have one that says "Level Up!". Creativity, as always, is key. (Creativity is key, consistency is key, content is king – see a pattern?)

Tip #5: Don't Copy Machine, Copy Write

Simply put, people don't like copy that seems like it was written by a robot. You want your copy to be simple, clean, and, most importantly, human. Think about the person on the other end and write as though you were in conversation with them. Emphasize the benefits of your product or service instead of just rambling off features. Think about it like this – the last time you got a recommendation for a restaurant, did your friend rattle off all of the ingredients in their meal? Probably not! Instead, they most likely focused on the feel of the restaurant, the ambiance, the mood, how much fun they had. People relate emotionally so your copy should too.

Tip #6: Use Testimonials

This tip ties in nicely with what we just talked about –  it's hard to get writing that's more human than a satisfied customer who is gushing about how great you are. Testimonials also double as an assurance that, yes, other people have used your services and yes, they are happy that they did. Testimonials are handy for all kinds of businesses, from air conditioning professionals to software developers. Missing testimonials? The best way to get them is to ask your customers. Most people are happy to leave a positive review when they've had a good experience.

Tip #7: Use Videos

Some ideas are so complex you can't just put them into text. Fortunately, we humans are a clever species who have developed numerous ways of transmitting complex ideas through metaphor, visual language, and sound. With videos, you can use all kinds of different language in order to transmit a complicated idea much more rapidly than you ever could through writing alone. You can set the tone with a piece of music, use vivid imagery to take your potential client on a journey, and then use words to tell them what they need to know. Keep the video relatively short and you'll be golden.

As always, if you read through this blog and feel like you're not interested in taking on the chore of building quality landing pages that work well with your digital marketing efforts, you're always welcome to reach out to the digital marketing and website design professionals here at Odd Duck Media! We're happy to help you build landing pages that work with your current marketing plan, and make it easier for visitors to become paying customers. Contact our team today to request a free marketing audit and see how we can improve your overall visibility.

This post was selected as one of the top digital marketing articles of the week by UpCity, a B2B ratings and review company for digital marketing agencies and other marketing service providers.