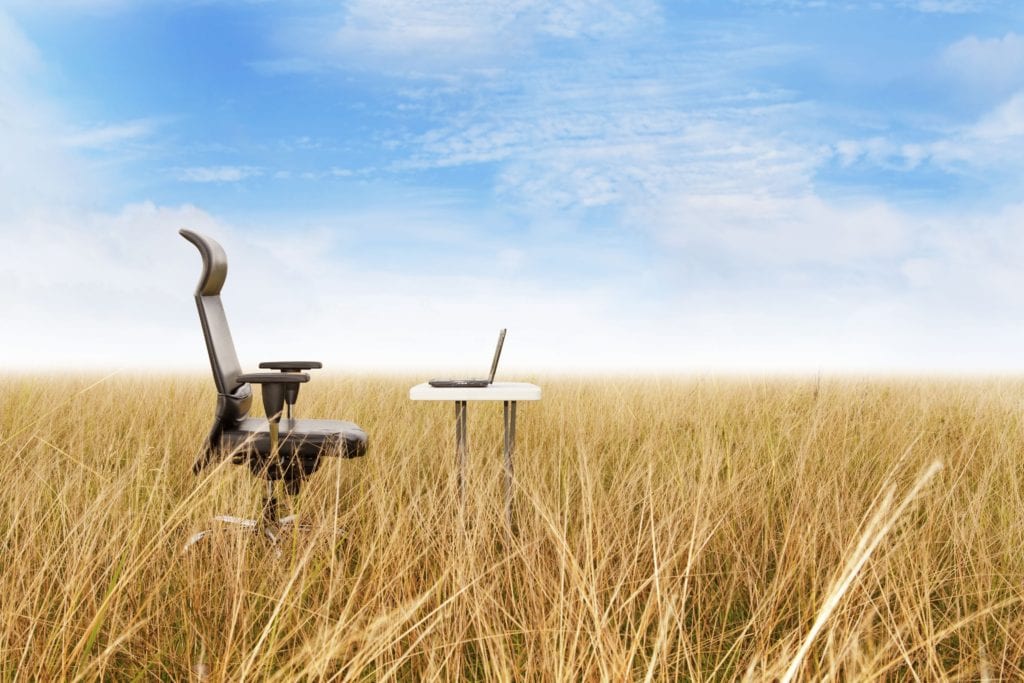 13 Mar

Digital Marketing for Rural Areas

Chances are, if you're reading this blog, you already know this; for all my love of San Antonio and everything that it represents, I'm not a native San Antonian.

I know, I know. I'm more obsessed with the Spurs than should really be allowed for a man my age. My waistline has clearly been influenced by the abundance of tacos and chicken-on-a-stick (get here soon, Fiesta 2018!). I've even been to Sea World and Fiesta Texas, and used to drive past the Alamo on my way to work in the mornings. I've even been to the Ghost Tracks and gone honking on Commerce. I'm as San Antonio as they come… except that I'm not.

My background story is long and convoluted, but the simple version is that I grew up in small towns all across Texas. Like really small towns. As in a 'one stoplight and a graduating class of less than 50' kind of small towns. I've come to love San Antonio and all its urban glory, but there was a time that I had a very rural lifestyle.

That being said, I frequently see that while many businesses struggle with creating an online presence, rural businesses are especially plagued. Part of that might be the old-school, country mentality that embracing digital marketing is too "new-fangled" or "complicated," and even more likely, many rural businesses probably feel a little bit of defiance and stubbornness when it comes to moving toward digital marketing, SEO and PPC. They may say to themselves, "we've been marketing our business this way for x amount of years, why change now."

While there is some validity to both of those notions, the simple truth is that even rural customers are moving toward digital every day. Even in the most rural parts of the state, you'll struggle to find someone who doesn't have a smartphone and/or a laptop, and uses it frequently to find new information and new businesses. The "good ol' boy" network still exists, but it's losing its control of the rural consumer culture more and more every day.

Fortunately, there are some solutions for rural companies looking to make their way online – granted they understand that digital marketing in the country doesn't look like it does in San Antonio.

First off, just about every business needs a website. I don't care if you're the local feed store, the contractor that everyone in town has known for decades, or you're a Mom and Pop boutique. If you're looking to sell goods and services, you should strongly consider a website. There's never been more turnover in the population of rural areas than we're seeing these days, and even if your business is well-known, you've almost always got new neighbors (and potential customers) coming into your service area every day. Being online is not only a way to connect with them, but it also helps make interaction with your existing client base easier.

Second, rural businesses should absolutely take advantage of SEO. Typically, there are fewer competitors online in the rural parts of the state, so the challenge of getting high-ranking SEO keywords is typically lower and makes your payoff come sooner. You can take advantage of not only the business that's located in your area, but also the amount of traffic that's passing through your neck of the woods. For example, the population of an area like Blanco may not be very high, but there's a large amount of tourist traffic coming through the area. Now, that being said, there's also typically a lower amount of searches being done for these lesser-populated areas. You may never see the same amount of traffic ranking for a keyword in Fredericksburg that you would if you were ranking for the same keyword in San Antonio, but that doesn't mean you shouldn't have a presence there. Updating your content consistently, adding blogs with keyword-heavy content, and adding to your site's directory are all great ways to keep your site ranking high in the organic results.

Third, consider the use of social media. This is especially helpful if you are well-connected with customers in your hometown and surrounding areas. People like to promote those who share their lifestyle, so rural customers are more likely to like, comment or interact with posts from their area. In turn, new customers who see these viral posts are more likely to choose a business that they feel a friend or family member likes than look up a brand new one. Even if you don't have a large following on social media, keeping consistent, engaging content is a great way to help spread your credibility and reach to new customers.

Ultimately, rural businesses have a great opportunity to increase their revenue and customer base by embracing digital marketing, rather than shunning it. However, if all of this sounds like gibberish to you, Odd Duck Media does have experience running digital campaigns for small-market, rural businesses such as CMW General Contractors, Veranda Bloom, Pure Fitness, and various others. We understand the struggles of rural businesses and can help you grow your business at a pace you can handle. Feel free to contact our team for a free consultation, and be sure to keep up with our blog for future marketing and business tips.