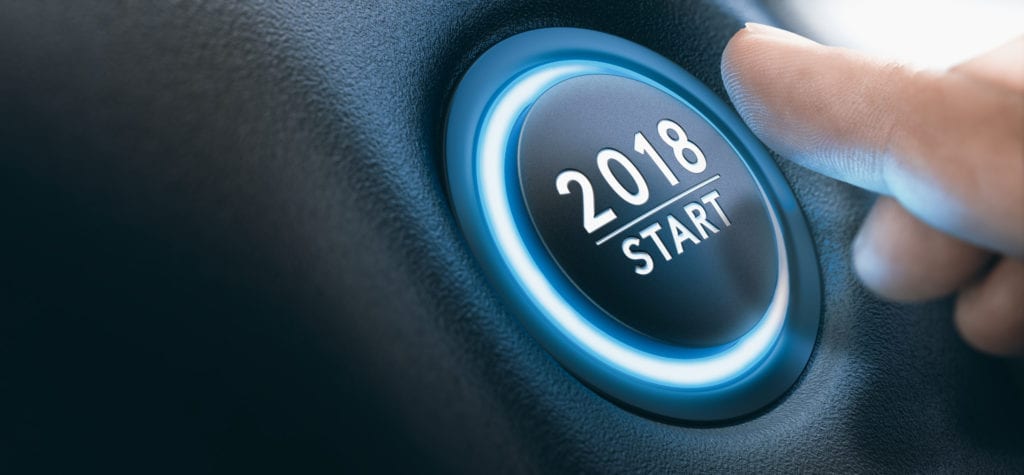 03 Jan

Digital Marketing Trends to Watch in 2018

Well, it's official. 2017 has come and gone, and we're now officially into the beginning of 2018. This previous year saw a lot of changes, growth, and news for just about everyone, and maybe even more so for the digital marketing industry.

Nobody will blame you if you didn't keep up with all of the changes, edits, updates and shifts in the industry. It's not the most interesting thing in the world unless you're someone who really cares about internet marketing (like all of us, of course). Luckily for you, I wanted to take a few moments to break down a few trends in the industry that are very much worth keeping up with, as they'll likely impact the way that businesses are found online over the next year and for the foreseeable future.

Without further ado, where are the trends and developments that I'm interested in following in 2018.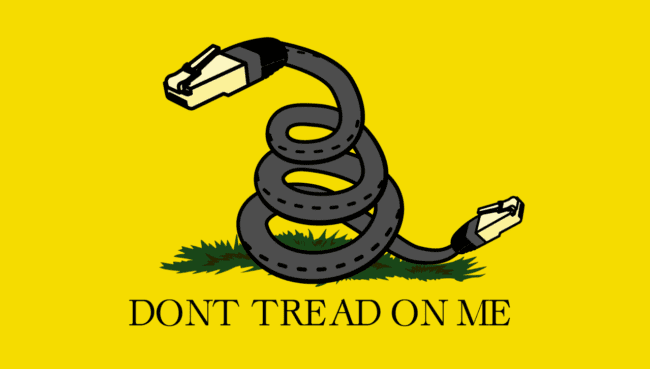 1. The End of Net Neutrality
Yeah, I had to start off with this one. Sorry. I'm fully aware that your feelings on the government's decision to end Obama-era Net Neutrality laws probably hinge largely on your political affiliations and your inclinations toward voting red or blue. It's a hot-button issue, and one that is well beyond the debating capabilities of yours truly. That being said, anytime something this far-reaching happens in the digital marketing world, it's almost certain to impact the industry in some way or another.
I'm not here to try and change whatever predetermined notion you may have about the end of Net Neutrality. On the contrary, I'm genuinely interested in seeing what effect this has on the ability to connect consumers with the small businesses that rely on SEO, PPC, and Social Media to generate revenue.
It's likely (but, again, no one really knows yet) that the end of Net Neutrality will have little effect on the small and medium-sized businesses of the country. Most "mom and pop" shops will continue to the same way they did in 2017. However, it is possible that internet service providers could choose to throttle down the loading speed of certain websites or categories of website, or possibly block them from being accessed by certain users altogether.
Is that an extreme possibility? Absolutely. Is it likely? Probably not. But the biggest thing to take away from the end of Net Neutrality is that we simply don't know what the next few years will look like in terms of web traffic, internet access, and page speeds. It will definitely be worth monitoring over the next few months to see what changes – if any – come to pass.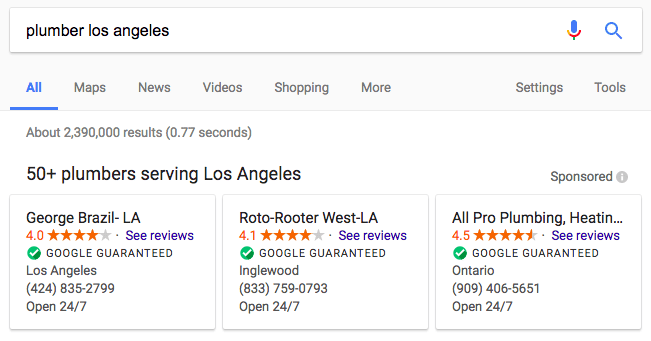 2. Google's New "Local Services Ads" Feature 
Personally, I think Google got tired of seeing Angie's List, Home Advisor, Porch, Yelp, and various other "paid directory services" consistently rank at the top of the search engines in the organic and paid sections when customers were searching for home services. Late in 2017, they decided to star their own directory service in select markets, and use a similar "pay-per-lead" model as the aforementioned services.
This can potentially be a game changer for companies that offer local services. If you're a plumber who runs a small, family-owned operation, you're likely going to struggle to get first-page placement on your site through SEO and it's likely that your budget won't allow you to compete for the top billing in AdWords Search, either. However, you've now got an opportunity to get placement at the top of Google and only pay per lead, as opposed to per click. Talk about a total shakeup of the previous system!
Again, much like the previous trend, there's no guarantee that this will have much of an impact at all. It may quickly fizzle out and become obsolete. However, the fact that Google as introduced an entirely new system to get advertisers in front of customers, specifically for home service companies, is a big deal. Changes like this don't come often, and getting in ahead of the curve may be the difference between setting the trend and being passed up by it.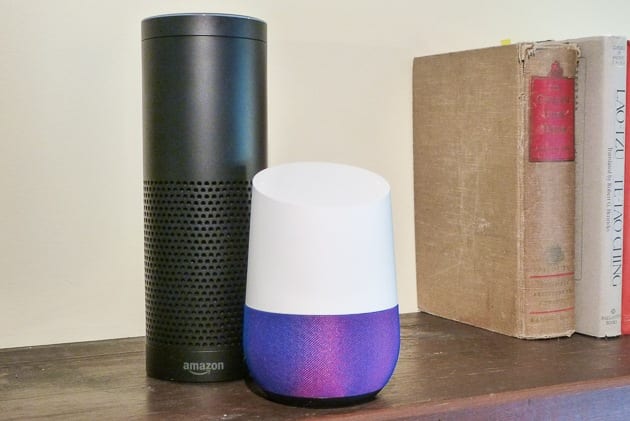 3. The Rise of Alexa, Siri, Google Assistant and Voice Search
Like most of you, I had a terrific Christmas. I spent most of the holiday season traveling from one Christmas celebration to another, ate way too much ham and dessert, and was able to spend some fantastic quality time with family and loved ones. Oh, and I got some really cool stuff for presents, too.
One of those presents was a Google Home Mini. I set it up in the office and I've been playing with it ever since. The thing is really fascinating. It's almost the same type of curious exploration that I had when I got my first iPhone and got to play with all kinds of new apps and systems. Perhaps most interesting, I can talk directly to it by simply saying "Ok, Google…" followed by whatever command I'd like to give it.
If you've got a similar system, you've probably started using it for all kinds of practical purposes. However, as these devices become more commonplace, how will their search volume impact the way that information is provided to customers and how to best optimize sites for Voice-Only Search.
Think about it, when you ask Google Home to find information, it doesn't have the ability to give you multiple results at one time, like a phone or laptop would. You get the ONE result that the device thinks you're looking for. Maybe you found the right information, but maybe you didn't. Either way, you've got just the one result and that's what you're probably going to go with. Being the ranked/promoted option on a voice-controlled device is an extremely impactful ability. Imagine being a local plumber, and being the search result that comes up when consumers in your area tell Alexa to call a plumber. On the flip-side, image being that plumber's competitor that lives just down the street and DIDN'T get the call because you weren't the featured result.
The growth in number of voice-controlled systems may be the most significant development in SEO since phones were first able to browse the internet. One of the top execs at Google has already stated that Voice Search is the fastest growing search type in the internet. One way or another, the SEO practices of firms like ours will need to evolve as the technology evolves. Not trying to overstate it, but it's possible that this smart-home tech could impact the very foundation of SEO and internet marketing.
Well, there you have it. These are the top three trends in internet marketing that I'm interested in keeping up with as the year progresses. I think the most fascinating part of all three is that no one really knows what's going to be the norm for this industry in six months. If reading this makes you feel concerned about the well-being of your digital marketing and online presence in 2018 (and I'm sorry if it did, that wasn't my intention. Take a deep breath. We'll get through this all together.), rest assured that you're always able to contact Odd Duck Media and get a free consultation with one of San Antonio's Top SEO Agencies.