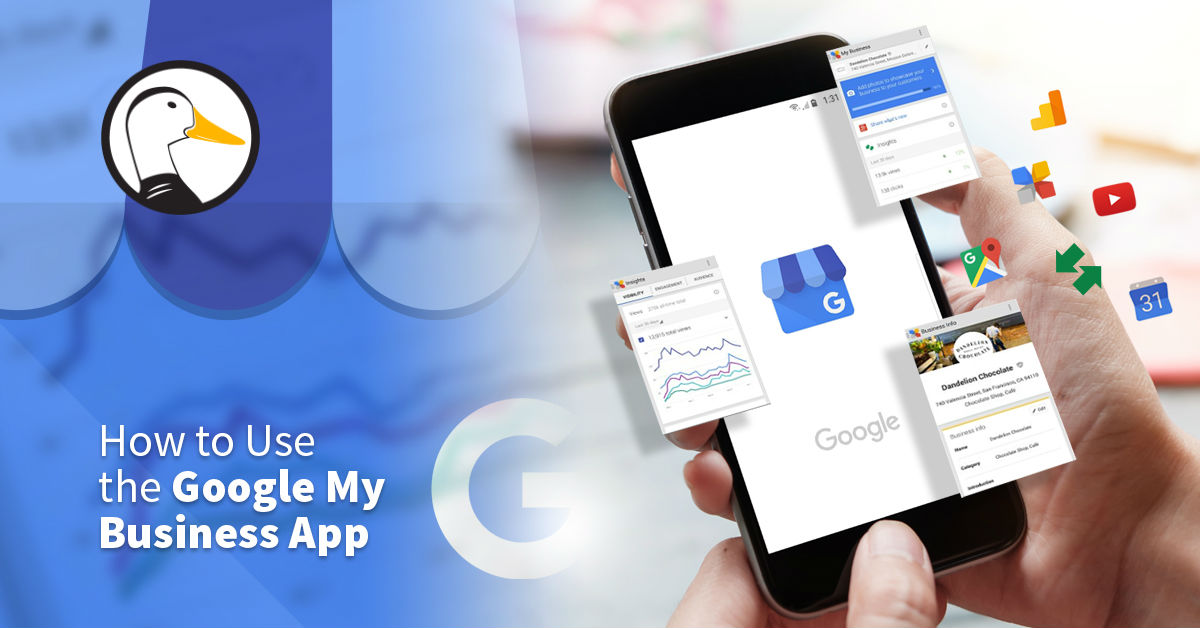 21 Jan

How to Use Google My Business Effectively

Google My Business (GMB) is one of the single most powerful tools a business has at their disposal for managing their online presence these days.

This article was not written to help you get signed up with GMB or to complete verification; those are things Google itself can help guide you through. Rather, we will explain how GMB works and how you can optimize your listing in order to maximize SEO.
How Google My Business Works
There are three main ways GMB listings are displayed by Google. The first is your Google My Business card which can be displayed to the right hand side of search results; this usually occurs when individuals are Googling your business name rather than a broad category. When searching more broadly, say, for "pizza near me", three smaller cards will appear on the search results page – this is known as a  Local 3-Pack (occasionally a fourth listing will appear in the 3-Pack when a company is running a PPC advertising campaign). When you search for a business category in Google Maps, the entire left hand side of the screen will be populated by small GMB cards of businesses who fit that category.
This information may give you some ideas about what to focus on. First, you want to make sure all the information on your GMB card is accurate – your name, address, local phone number, business category, and hours of operation will be displayed, depending on the type of listing. Second, you want to try to be part of the Local 3-Pack which gets a lot of real estate on the search results page. Third, you want to find ways of standing out in the crowd, especially on the highly populated Maps page.
Optimizing Your Business Information
All your business information should be up to date.  Remember, this means you need to ensure your business hours are up to date. This is especially important for businesses who drive out to help their customers, like commercial plumbers, bathroom remodelers and garage door contractors. 
The only downside is that a lot of business owners don't know that anyone can suggest an edit to their business information, and that Google might proceed with the edit without you being notified. That means you have to be diligent about edits to your GMB – log into your dashboard every day to be sure nothing has been changed.
Another important category is, well, categories! Your primary category should be the service that is most essential to your business, while the subcategories should be relevant to your primary category. For example, if you're a burger restaurant who does most of their business dine-in, you might have burger restaurant as your primary category, with burger delivery and burger take-out as sub categories.
Standing Out Among GMB Listings
Google users, whether they know it or not, can see dozens of GMB listings in a single day. That means you have to put in some effort to stand out from the crowd. One of the most efficient ways of doing this is by using a combination of photos and videos. You'll want to select a vivid cover photo that represents your business – it may be a shot of your exterior, your logo, or something else that tells customers who, what, and where you are. You can then add many other photos, from exterior and interior shots to product and team photos.
A technique that's been growing in popularity is to add videos to your GMB. Videos give you a number of edges depending on the nature of your business. Restaurants are well-served by taking videos that show off their ambiance. Professional contractors might take videos of their work in action, providing a before and after you can watch in almost real time. Get creative with how you use videos, and you'll see results; a lot of businesses aren't even posting videos to their GMB yet. 
Another tool that's becoming more popular in GMB optimization is the use of posts. Much like posts you would use in a social media strategy, GMB posts can contain text, images, and videos. You'll generally want to use these posts to let your clients know about your news, events, and other relevant happenings related to your business. Posts are removed from your GMB card every seven days (though they're still accessible in other ways), so be sure to post at least once a week. The exception to this is posts that have a set start and end date; these posts will appear in your listing until the event is over.
One final and very important thing to keep in mind is that not all standing out is good. Negative reviews can lead people to avoid your company like the plague. Your star rating is highly visible on your GMB card. You should make sure to answer every review, positive or negative. Review management is complex, and diving into it would bring us too far from the topic at hand, but here's a quick tip: always be courteous and always take time to address concerns brought up in the review. Review management is especially important for certain types of professions – if you operate a dental clinic or any other kind of health or personal care operation, you need excellent review management. 
Optimizing for 3-Pack
You may have wondered when we were going to dive into this; as it turns out, we've more or less been doing so this whole time. Google wants trusted businesses in their 3-Pack, so keeping all of your information updated, posting regularly, and adding multimedia content might all help land you that coveted 3-Pack spot. You'll also want to be sure to keep your content in line with Google's content guidelines. What's more, following general SEO practices may also help you get into the 3-Pack.
Getting yourself into the 3-Pack is a great way to increase your site's visibility, as well as the traffic of potential customers. By following Google's content guidelines and building your profile out fully, you'll be much more likely to see your business placed in this exclusive group.
Conclusion
As always, you're welcome to manage these online marketing services yourself. However, if you'd rather spend most of your time working in your business and not on your business, you can always contact the Google My Business and San Antonio digital marketing experts at Odd Duck Media. We specialize in working with local businesses that want to increase their online presence, and would love to offer you a free consultation. Touch base with our team and let us know how we can help you!