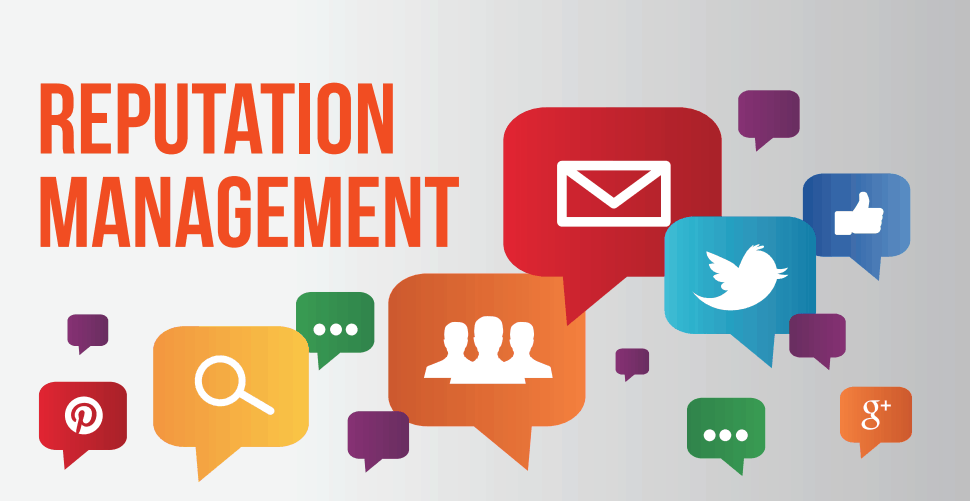 26 Feb

Reasons to Incorporate Reputation Management into Online Marketing

There's an old proverb that you should keep in mind in your business dealings and in your life: a good name is better than silver and gold. In other words, reputation is everything. Back in the day, your reputation was mostly a word of mouth thing; we lived in small communities where gossip traveled quickly. 

Today, when people want to know about your reputation, they look for reviews, Twitter threads, Reddit comments, and more. Unlike gossip, this information can stay around for years, preserved in its original form on review sites and social media. Should someone want to disrupt your business, they could go through everything that's ever been posted about you and create a damning portrait of your company – inaccurate as that portrait may be. 

What is Reputation Management?

In order to understand why you need to incorporate reputation management, it's important to understand what it is and what it isn't. Speaking broadly, everything your company does is reputation management. How you treat your employees, the quality of your products, the type of marketing campaigns you run – all of these things (and many more) can and will affect your reputation. Branding is itself a form of reputation management – without a brand, you don't have much of a reputation.

When people talk about reputation management, they aren't speaking nearly so broadly; doing so would render the term basically useless because it covers all elements of your business. Reputation management may be more accurately called online reputation management – it's the practice of finding ways to decrease the visibility of unwanted content related to your business.

There are a variety of practical ways of going about this. Search engine optimization (SEO) is one popular way – create incredible, engaging content, so when people Google your business, they'll see what you've created instead of any negative reviews. You might also contact people who have left negative reviews to find out why they had a negative experience and make things right for them. There are a number of other tools in the reputation management tool belt, some less savory than others – you'll need to consult with a great marketing team to find out what strategies are right for you.

What Are People Saying About You?

The first step to reputation management is reputation monitoring (or social listening). You need to know what people are saying about you in order to influence the conversation. There are a number of different monitoring softwares and techniques that you can use.

What you're monitoring is often called online chatter; it's everything that's being posted about your company online, good, bad, and neutral. You can expand how broadly you listen, tracking as much information about your industry as possible. You can also narrow how you listen, choosing particular demographics or sites to pay close attention to. Much like actual listening, while you might get more information by listening to multiple conversations, it may be less precise. Conversely, listening to only one segment may not give you the biggest picture. The best strategy is to combine the two.

While social listening is the first step to great reputation management, it's the first step to a great many other things, as well. You might realize your customers are looking for a particular product or experience that you can offer but aren't, just as easily as you could realize they're dissatisfied with a particular element of your business.

Don't Feed the Trolls

Here's a hard lesson we've all probably learned at one time or another – not everything you read online is true and not everyone you interact with is benevolent. There are – we hate to tell you this – businesses who will spam negative reviews of your business. This is a cold, reprehensible tactic used to dishonestly kill off competition. Worse yet, if you don't have reputation management, it's effective. 

There are countermeasures for fake reviews, and if you find a competitor is creating fake reviews, you may have legal recourse. The key, of course, is finding those fake reviews in the first place. Reputation management tools are quite sophisticated and they're often able to find fake reviews. Competitors will often try to outsource their fake reviewing so it's harder to pin the reviews on them; nonetheless, with the right tools, you can still have the negative reviews taken down.

The New Age of Customer Service

Back in the day, when people had a complaint about your company, they'd walk up to the front desk and register a complaint. Now, people complain on Twitter, so that everyone can see. Take a company like UV Pools. They have a reputation for high-quality workmanship in a very niche field. Were they to be drowned in complaints on social media, they might take a big hit to their bottom line.

The solution? Reputation management. You're not just monitoring people who have concerns online; you need a team to address those concerns immediately. The best way of doing this is through Direct Message (DM) so that you can take the public conversation to a private place. You find out what the customer wants, you help them in any way you can, then you ask them to either delete their post or amend it, saying what a great help you've been. Reputation management has turned the situation around. What could have been a PR disaster becomes a glowing review.

Gold Star

One of the most important elements of reputation management is putting great reviews at the forefront. You want to encourage customers to leave glowing reviews and referrals, and reputation management can help you do this. Take a contractor like Dub-L-EE: positive reviews from Google and Facebook are readily available on their website. For contractors, reputation is particularly important and referrals are key. 

Reputation management helps you unlock the power of positive reviews in a couple of ways. First, it can help you find those reviews and post them on your site; your potential clients will see glowing praise when they look you up. Second, there are tools that can encourage customers to leave a review; if it's positive, you can have it posted almost immediately, while negative reviews will be brought to your attention so you can address them right away.  

If you're needing help with your reputation management, or overall online marketing strategy, feel free to contact the San Antonio marketing experts at Odd Duck Media. We'd love to offer you a complimentary consultation to review your strategies and see where we might be able to help your business grow. Give us a call at 210-920-0706 or use our contact form to get in touch with us.