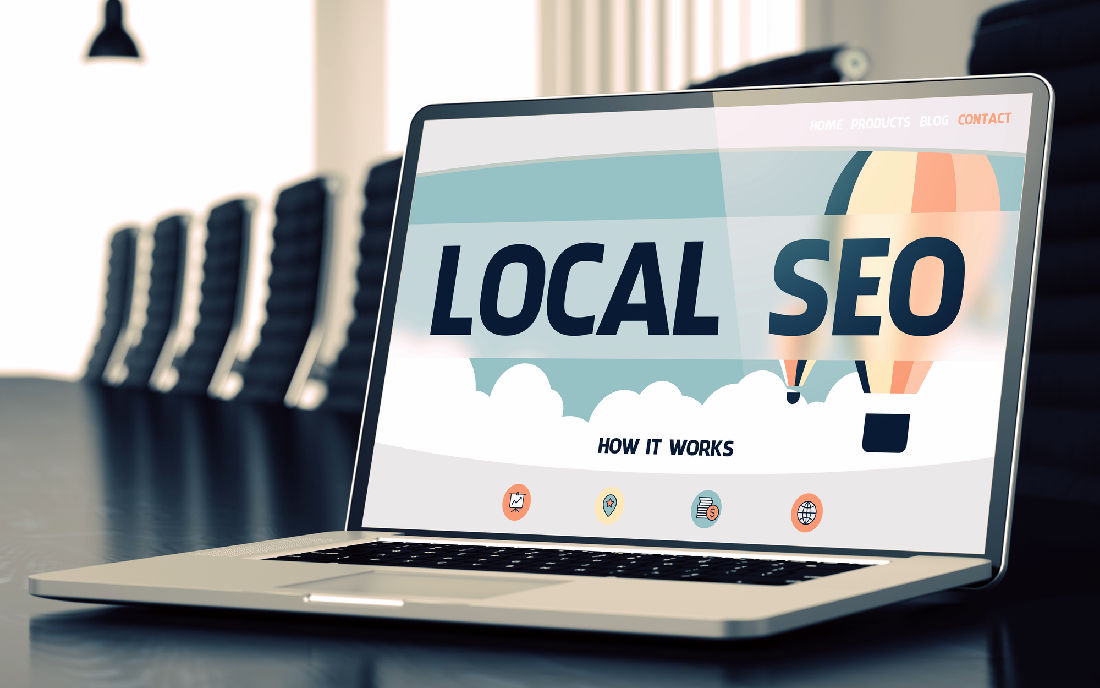 05 Aug

Why Local SEO Matters for Your Small Business

If you've found this site or this blog, you're already aware that your business probably needs Search Engine Optimization (SEO) to thrive in the digital age. As Google constantly shifts, more and more of the search traffic is coming through Local SEO (or Local Search, if you're nerdy). If you haven't already started a hyper-focused San Antonio Local SEO campaign, now is the perfect time. Here's a breakdown of what you need to know:
WHAT IS LOCAL SEO?
In its simplest terms, Local SEO is simply the process of optimizing the physical location(s) of your business to show up in search results, rather than focusing solely on the online presence. For example, let's you want to go to a restaurant nearby, but can't decide what to eat. If you're like 95% of America, you'd whip out your smartphone and do a quick Google search.
You'd probably type something like "Restaurants near me" to get better results. People tend to write out specific phrases like "Best places to eat near me" or "Lawyer nearby". This is the trend you need to consider while implementing local SEO best practices. The results that show up for these types of searches have been optimized to perform well in Local SEO.
WHY DOES LOCAL SEO MATTER?
This one is easy. According to Google Trends, the number of local searches using "Near Me" or "Nearby" has increased by over 400% since 2017. On top of that, nearly 75% of people verify a local business's location before visiting it for the first time, and 76% of local searches result in a phone call to the business.
Simply put, more and more of your potential customer base are interacting with businesses through Local SEO, and not being present there can be detrimental to your brick-and-mortar business. These days, your business needs to get on the map fast to increase visibility, whether locally, beyond or both. By optimizing your website for local organic search, you'll make it easy for people to find you online.
How to Maximize Your Local SEO 
Great, now that we've covered what Local SEO is and why you need it, it's time to pivot and look at how to implement some best practices to help your business rank well locally. Here are a few key ways to optimize your website for local search to get people to find you faster:
1. Google My Business
Create a Google My Business Page (read our previous blog for key tips), making sure to verify and optimize your listing. Since a HUGE majority of online search goes through Google, setting up your Google My Business page correctly might be the single biggest action you can take to maximize your local visibility.
2. Stay Mobile-friendly
As you might have assumed, Local SEO searches tend to be primarily conducted on mobile devices. If you're website isn't optimized for mobile (and seriously, if it's not, you need to give us a call to help with your website design), you won't rank very well in search engines. You absolutely don't want to get on Google's bad side, and a good mobile experience will not only help your site rank better, but will also give your users a better experience.
3. NAP
Put NAP details (name, address, phone number) on your Contact page. It will help Google pick up your business information from your site so it can show the connection between your services and location details.
4. Maps
Add Google maps on your Contact page so visitors won't have to leave your website to search for directions elsewhere.
DON'T LOSE A POTENTIAL CUSTOMER TO YOUR COMPETITOR
If you're not proactive in your SEO strategies, you might lose new customers to your competitors who will close the sale faster, thus, slowing down your conversion rates. Think about how local search can reel in customers who are looking for your products or services, newcomers to your geographical area,  even a tourist passing through your city.
Need a little help tweaking your website to convert more customers? Let our team help you unleash your business's potential. Contact our team today to get a free online presence audit and consultation!