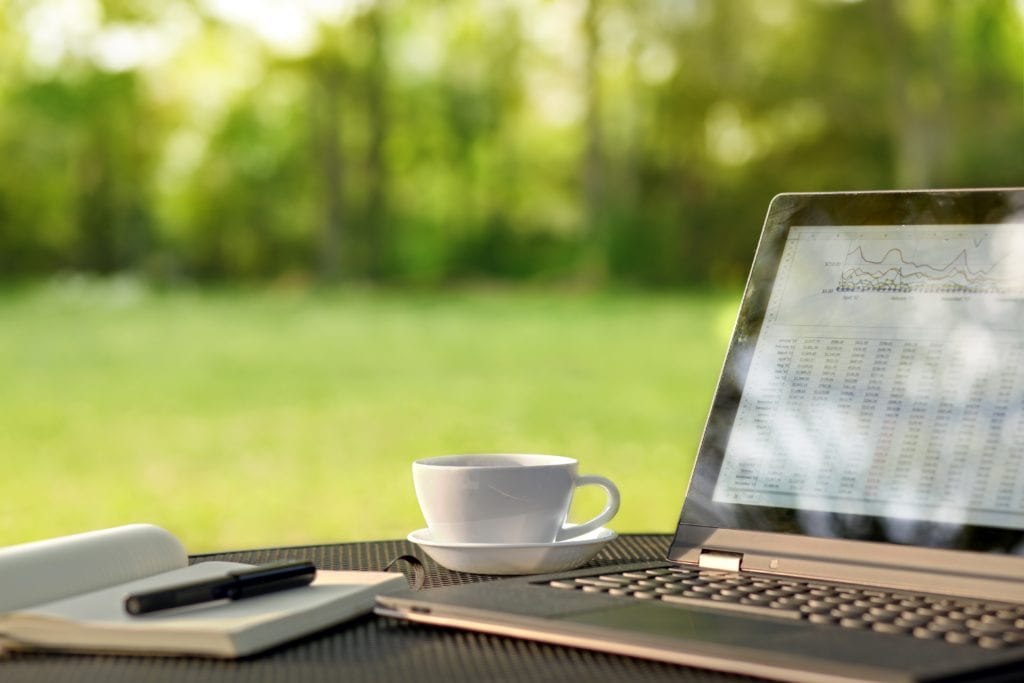 02 Mar

Spring Cleaning for Your Online Presence

It finally seems like we're starting to come out of an unusually cold winter here in the San Antonio area. Typically, we've got shorts and flip flops by this time of year, but winter of 2017-2018 has been weird. I mean, we got snow this year. Actual, real snow!

As we transition to greener lawns and warmer, sunnier afternoons, this is the time of year when most people start thinking about pulling themselves out of their winter slumber. Let's face it; during winter, we kind of put things on the back-burner. We put off tasks that need to be finished, spend way too much time on the couch, and otherwise go on auto-pilot for a few months. It's what we do in our culture.

Now that spring is coming on strong, we get the collective kick in the pants that we need to use for activation energy. We go out and buy new clothes, take care of those lingering "honey-dos," clean up our homes, toss piles of old junk out of our garages, pay more attention to our appearances, and start figuring out what we want to buy with those tax returns we're all looking forward to receiving.

That being said, maybe it's time you think about a different type of spring cleaning: cleaning up your business's online visibility, marketing strategy and website. Yeah, that's right. You forgot about taking care of that during the winter months, too.

Lucky for you, here are some simple actions you can take to make sure that you make the most of 2018 and the promise that it holds moving forward.
Add New Content to Your Website
The coming of spring is all about fresh new things. Chances are, if you're like most business owners, you probably haven't touched anything on your website in months. Sometime around October, you started a list of things you wanted to update online, but you haven't done anything except add to that list since then.
Spring is a great time to freshen up your content on your website. Add new pictures, change up the verbiage of the pages, and maybe even add new pages entirely. Even if you've got a relatively simple online presence, there's always something else that can be added to increase user engagement and interaction.
Change Up Your Social Media Strategy
Between Halloween and Valentine's Day, it seems like there's some sort of moderately- to extremely-important holiday around every corner. It's an endless parade of opportunities to capture customer's attention while striving for relevance. It's also really easy to fall into a social media rut and basically regurgitate the same type of posts and content over and over.
If you've noticed that maybe your social media content (or frequency of posts) has gotten less than stellar, spring is a great time to revamp that. Change out your cover photos. Vary the types of posts you're publishing. Change the frequency to be more consistent or on a different schedule. Even small, simple tweaks can help break your social media engagement out of it's winter hibernation and increase your profitability.
Revisit Your SEO / PPC Campaign
For most people, thinking about your business's online marketing in terms of SEO and/or PPC is about the 427th most interesting thing you can focus on during the winter. As your mind goes on auto-pilot, the consideration of these two very critical aspects of your marketing strategy often do, as well.
Break that trend by recommitting yourself to being aware of your SEO rankings and effectiveness. If you were running an SEO campaign in late 2017 and haven't started seeing any measurable improvements yet, it's probably a good time to change your strategy a bit. Add new pages with keyword-dense content. Take time to improve your site's linking structure. Check your online citations and disavow any negative backlinks.
Same thing goes for PPC. Due to the volatile nature of PPC, it's never a bad idea to do a status check with your campaign. See which keywords are costing you the most and determine if they're really generating you any revenue. Check the search queries to see how customers are finding (and more importantly, clicking) on your ad. You may be spending money on searches that have almost nothing to do with your business. Add new extensions to increase interaction, or edit/update the ones you're currently using. All of these types of settings should absolutely be revisited on a consistent basis.
In conclusion, if you're sitting in your office and realized that you haven't really been paying much attention to your online visibility over the past few months, don't feel bad. You're most likely in the dominant majority there. However, now is a great time to break out of the doldrums and reassess your website, social media approach, and online marketing approach. Then again, if you read through this and it all sounds like gibberish, you can always contact the professionals at Odd Duck Media and see why we were named one of the top SEO, top Local SEO and top Web Design companies in San Antonio, as well as being a top national Social Media Agency.