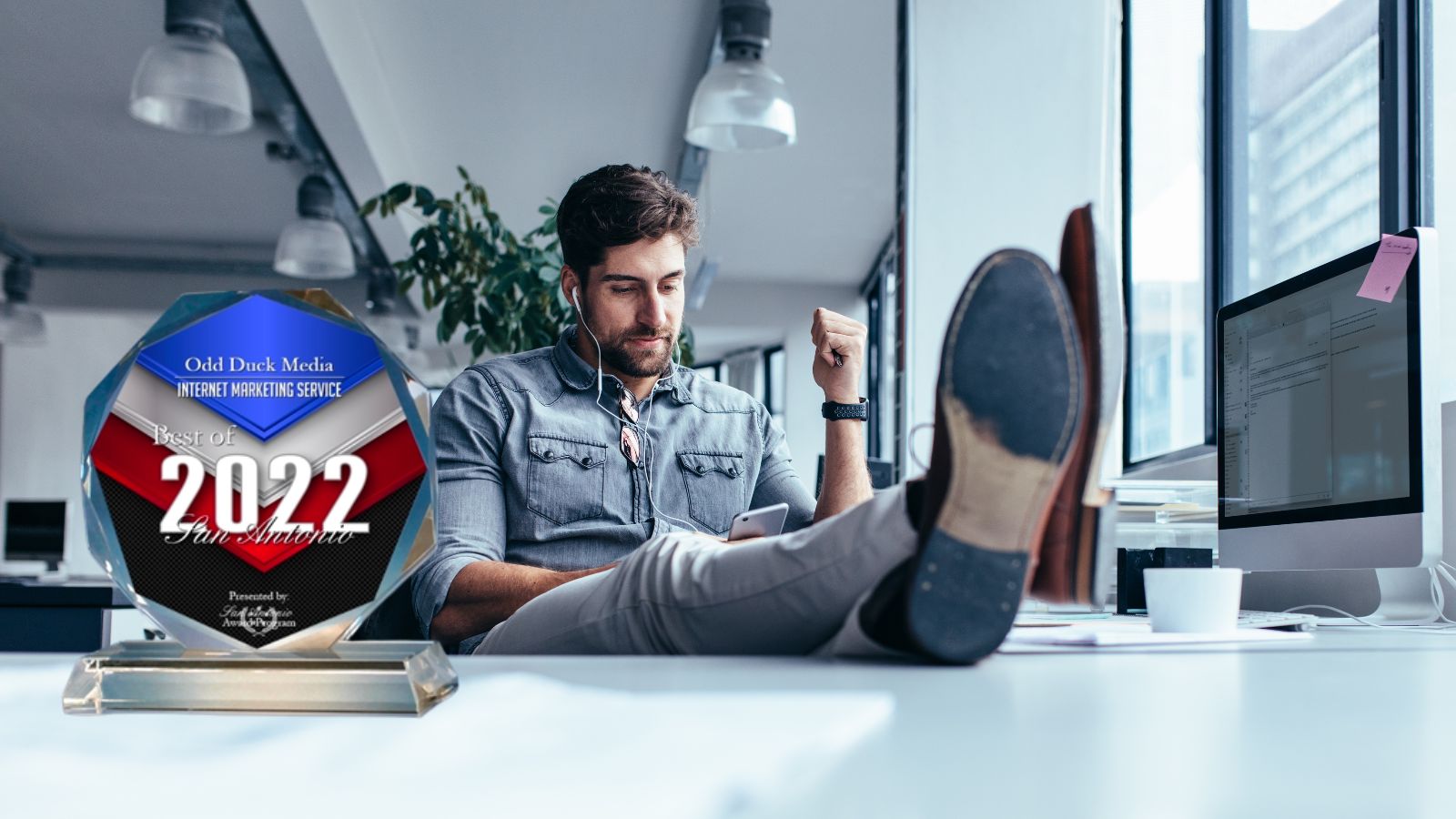 01 Dec

We're Best of San Antonio for 2022!

If you've been following our blog for any amount of time, you've probably noticed that we get a handful of recognitions each year. While we're thankful and massively humbled by each and every one, some of them do seem to resonate more than others, and offer a little bit of validation that what we're doing here at Odd Duck is worthwhile and appreciated. This past week was one of those times, as we were named the Best Internet Marketing Service in San Antonio by the San Antonio Award Program.

While we've been named to many "best of" lists several times before (for lists like UpCity, GoodFirms, Design Rush, Digital.com, Clutch, Bark, IBT, SEOBlog, Expertise, a featured spot in the "How to choose a web design agency" post from Design Rush, and various others), the distinction that makes this more unique is that it's not a list of top firms, per se. Instead, the San Antonio Award Program picks ONE winner in each of the categories they service, and names that business as the true "Best Of…" for the year.

As such, we're the only winner for the Best Internet Marketing Service category this year, which I feel is a testament to the hard work we've put in running SEO, paid search, local search, and social media campaigns for San Antonio area businesses all year long. It seems like every business has faced a good deal of adversity over the past few years, and to receive this recognition now really feels like an affirmation that our radically client-focused approach is working, is appreciated, and has long-standing value in our industry.

As always, we want to take this time to thank all of our customers and their businesses for helping to make this all possible. Without the opportunity to serve you, we'd never receive these types of accolades. It's really due to the faith and trust that you've all expressed in us that we're able to end up on lists like this, and we appreciate each and every one of you. On to 2023!